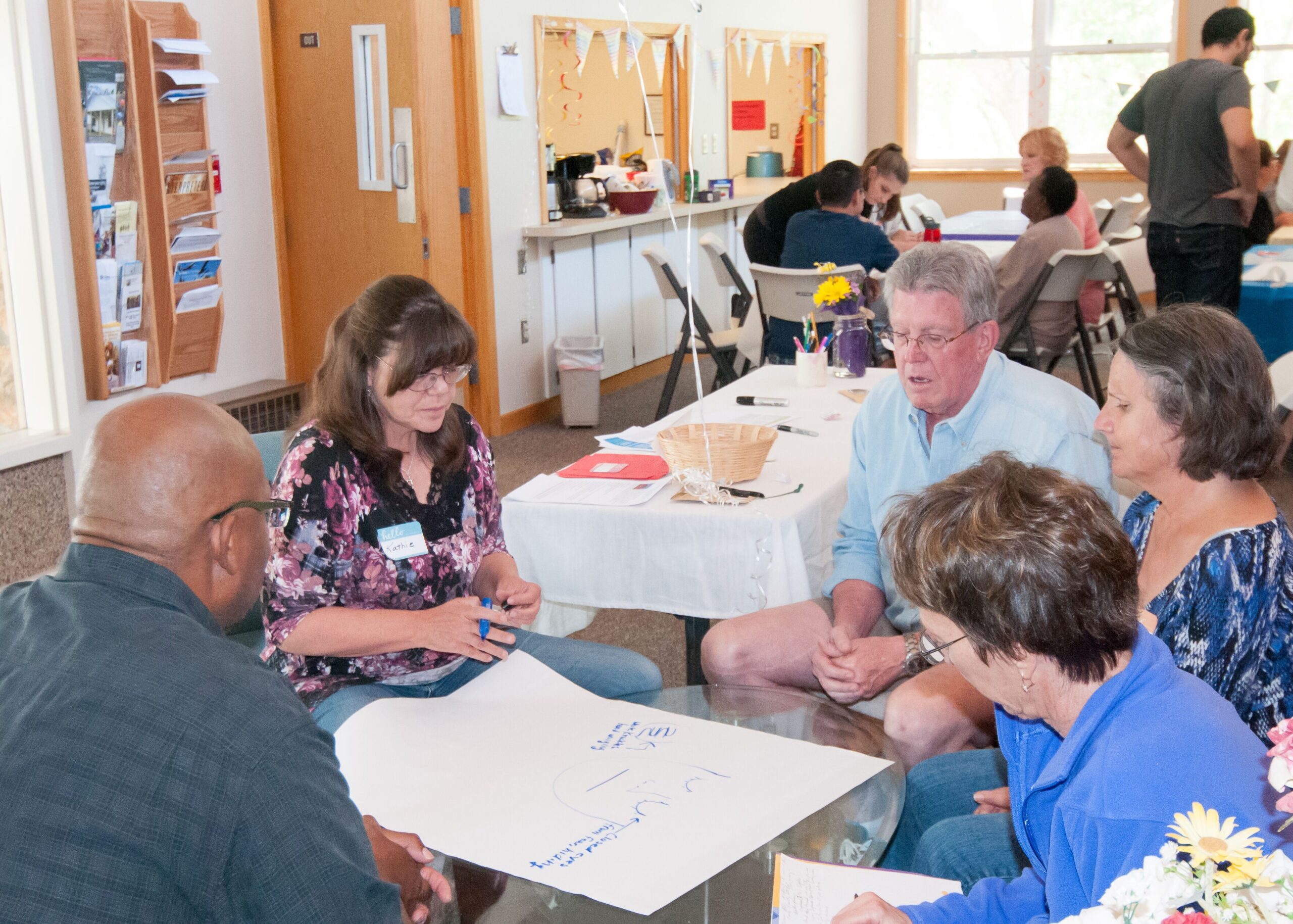 Adult Sunday School is guided by Kathie Northway on Sunday mornings at 9:00 am. This class focuses on studying the Bible as the inspired word of God, a collection of books and letters written by individuals seeking to understand their relationship with God and God's love for them through narratives and stories of Jesus' life, death, and resurrection. Narrative, historical, feminist, and other lenses are used to understand the complexities of each book and letter better. If you are looking for a study of the biblical texts and how their lessons apply to your life, this is the class for you. This class is dialogical with heavy student involvement.
Membership and Inquiry Class
Once a year, special classes are held for friends of the congregation to learn more about Mountain View United's identity as a Progressive Christian congregation rooted in belonging, justice, and inclusion ministries. Participants meet congregation leaders and the clergy team to learn about the nuts and bolts of community life. As well, participants identify their gifts and interests and how these fit into the life of our beloved community.
Every Advent, the four weeks before Christmas, Wednesday evening Advent Gatherings are held to prepare ourselves and our beloved community for the birth of Jesus. We have studied a wide range of topics, including contemplative spirituality, reflected upon the characters of the Nativity, and read books from leading theologians.
Every Lent, beginning on Ash Wednesday through Palm Sunday, Wednesday Lenten Gatherings are held to prepare ourselves and our community for the death and resurrection of Jesus. We often read books by leading theologians and scholars, including Rev. Walter Brueggemann, Dianna Butler Bass, and Rev. Barbara Brown Taylor.